Frequently Asked Questions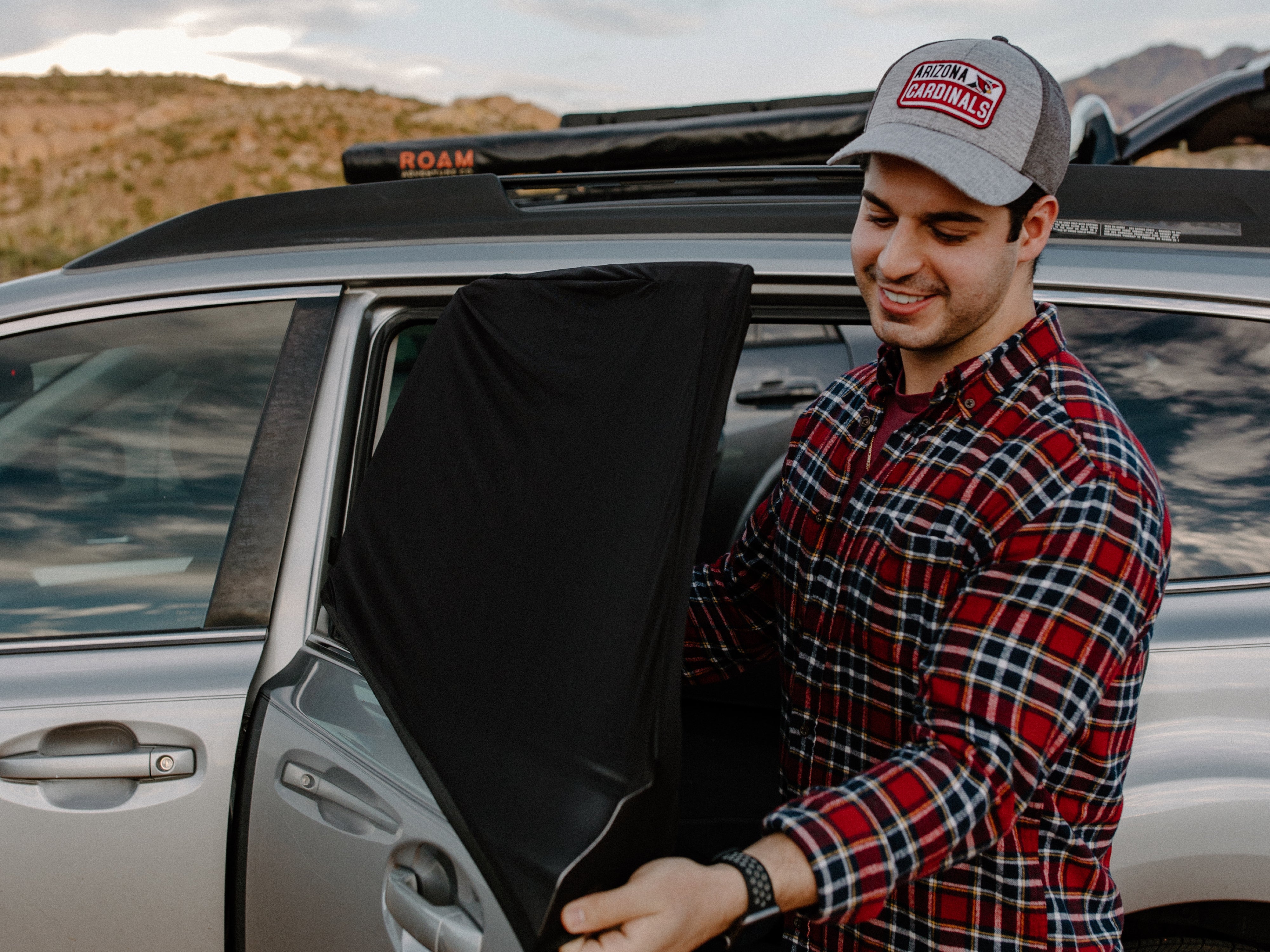 Standard shipping time is 3-5 business days within the U.S lower 48. Alaska and Hawaii may take up to 7-10 business days.
International shipping may vary from 1-5 business days. We ship with FedEx and USPS. Returned/undeliverable packages may incur additional shipping costs.
Thank you for understanding that we cannot guarantee ship times quoted by shipping carriers. 
Yes! We ship to all countries. You'll be able to select your country at checkout. The current shipping rate will be calculated.
International shipping does not include duties or import tax. Your country may charge additional duties or import tax upon delivery of your order.
Returned/undeliverable packages may incur additional shipping costs.
Expeditied shipping options will only appear when they are available. Please keep in mind that many shipping carriers are not offering a guarantee on expedited shipping times since covid-19 effected workplace circumstances. If an expedited option is available and you decide to select that, the shipping carrier may not refund your additional cost even if they do not deliver it on time. 
Thanks for understanding that in such cases, deepsleep does not refund your expedited shipping unless the shipping carrier does. We aren't held responsible for 3rd party missed delivery times. 
You'll receive an order confirmation email, and a second email when it ships with a tracking link. Please follow your tracking carefully to make sure you know when to expect it. Please avoid leaving your delivery unattended on your porch/doorstep. Porch Pirates are a big problem- and deepsleep is not held responsible for missing/stolen deliveries.
*You can request to require a signature, or use your tracking link to contact FedEx and hold it for pick-up at a local facility if you have delivery concerns and want to ensure it's safest arrival to you.
We can assist with changing your address if your order has not yet shipped. If your order has shipped, please use your tracking information to contact the carrier as soon as possible and have them adjust your address as needed.
Returned/undeliverable packages may incur additional shipping costs.
Please make sure you checked all of your exterior doors, porches, even in your bushes! Also check your tracking link, which many times will include a picture of it in front of the delivery spot.                        
Immediately check with your nearby neighbors as they may have got it on accident or grabbed it for safekeeping to help out.           
Check with all family members in case they already brought it in, or accepted the delivery.
Sometimes packages show delivered in error, but arrive later in the day or sometimes the next day.
If you have not found it after that: You will need to place a claim with the shipping company. Please use your tracking information to call FedEx or the carrier A.S.A.P. Ask to speak with a representative and place a 'delivery dispute' (…The sooner the better) They will provide you with a case number and investigate if there was any delivery error.
Disputes are handled directly by the carrier only and they determine results. Deepsleep cis not held responsible for missing deliveries to the correct address.
Deepsleep can assist with packages that are: delayed in transit, lost in transit, or that arrive damaged. Thank you for understanding that we cannot offer assistance on stolen deliveries.
If your package arrives damaged, please document the damage with photos and contact us!
For the fastest response time, email our team at info@deepsleepoverland.com and we can help.
Don't overthink it, a damp rag works great! And, if needed you can use lightly soapy water. Allow it to air dry. Avoid harsh soaps, bleach, or chemicals that could cause surface damage.
This seems obvious, but please don't put your mattress product in a washing machine or dryer under any circumstances.
Small, accidental damage or pinholes caused can usually be quickly repaired with the specialized patch included. If you have more significant damage, or are unsure of performing a repair, contact us about our free repair service or for helpful tips! (info@deepsleepoverland.com)
Please store your mattress or screens in the free protective storage bag that's included. Deepsleep is durable, but not indestructible. We recommend deflating it and returning it to its bag after each use. If you're setting gear on top of it when not in use, or camping with pets, it's best to cover it with a blanket or sheet for added protection.
If an item requires cleaning/sanitization, deepsleep may include a 15% reboxing fee.
Items that show any signs of wear and tear or damage will not be accepted for return.
Deepsleep does not provide free return shipping, but we can provide a return label rate that is usually significantly cheaper than standard shipping rates. Shipping charges are non-refundable.
Car camping is perfectly safe. You won't suffocate. Be careful to choose a safe, legal camping spot. If you have concerns about airflow, you can leave a window cracked open, or consider adding on our window screen accessories which allow windows to stay open but keep bugs out.
If you're camping in cold temperatures, prepare accordingly and pack warm layers and bedding that is rated for cold temps. 
As with any other air mattress you will find, deepsleep is the same thickness throughout and will follow the incline of the car floor. Most sleep unbothered by the slight incline, but here's some tips if it's really getting your goat:
-Park as level as possible or with the nose of your vehicle downward if the (terrain allows) to compensate.
-You can use recovery boards (like MAXTRAX) or rocks around the area to park on strategically and help level out the back of the vehicle to your desired angle.
-Place a rolled-up blanket or yoga mat under the end of your mattress to help level.
-If you car camp often you may consider building in a simple, low profile platform to create a perfectly flat surface. (You'll find an endless supply of DIY inspiration by YouTubers for this, lol). 
We love a deal just as much as the next guy. We run a few sales throughout the year, so we recommend signing up for our emailing list if you'd like to be notified of a scheduled sale! Thank you for understanding that we strive to keep our value higher, and prices more affordable than industry competitors year-round…for everyone, all the time. For that reason, we rarely offer promo codes or additional discounts. Unlike other companies, we don't sell through larger retailers or distributors which increases prices, so you're getting the best direct price on the best gear (without the extra markup).
Deepsleep is an official partner of TreadLightly! We currently offer a 10% discount on any purchase to active TreadLightly! members.
Contact us with your membership number to validate and receive your deepsleep discount code. 
There are a lot of creative solutions for where and how to store gear when car camping. Here's a few tips:
-Put small valuables or backpacks in the front seats and dash area or in the rear footwell space beneath you so it can be locked in securely at night with you.
-Use large plastic storage bins with lids for storage that can usually be pushed under the vehicle at night or stacked nearby.
-Consider opting for a rooftop storage bag that is removable to store extra items, or on an existing roof rack or basket you may already have. Usually, if you're staying in the same campsite, you set your gear up on tables or around your site anyways- right? If you're camping somewhere where there is potentially major wildlife that might stroll by, then wouldn't you rather they come across your gear than YOU? A cooler or piece of gear can be replaced. You or your loved ones cannot. Plus, less is more after all. Pack light with the essentials and just what you need to be prepared, and you'll find there's plenty of space for everything!
Since everyone's preference and needs for bedding materials are different, we don't currently offer specific sheets. A 'double-sized fitted sheet works great over the full-size deepsleep air mattress. You can use any standard bedding like you do at home, or roll your sleeping bags right out over it!
Keep in mind that natural fibers like cotton are the most breathable and best for warm temps. Synthetic fibers are best for holding warmth in the cold. Make sure your bedding is seasonally appropriate and rated for the temperatures you'll be sleeping in!
Yes. All products are designed to fit comfortably with the doors closed for all vehicles that are advertised. 
Deepsleep products comfortably fit most standard and large SUVs. It's made to fit all vehicles as advertised on our website. If you're looking to outfit a vehicle not listed, contact us and we can provide specific measurements or fitment help!
Deepsleep full-sized air mattress is rated at 850 pounds.
Deepsleep SOLO mats are rated for 400 pounds.