deepsleep Solo Mat for 2Dr Ford Bronco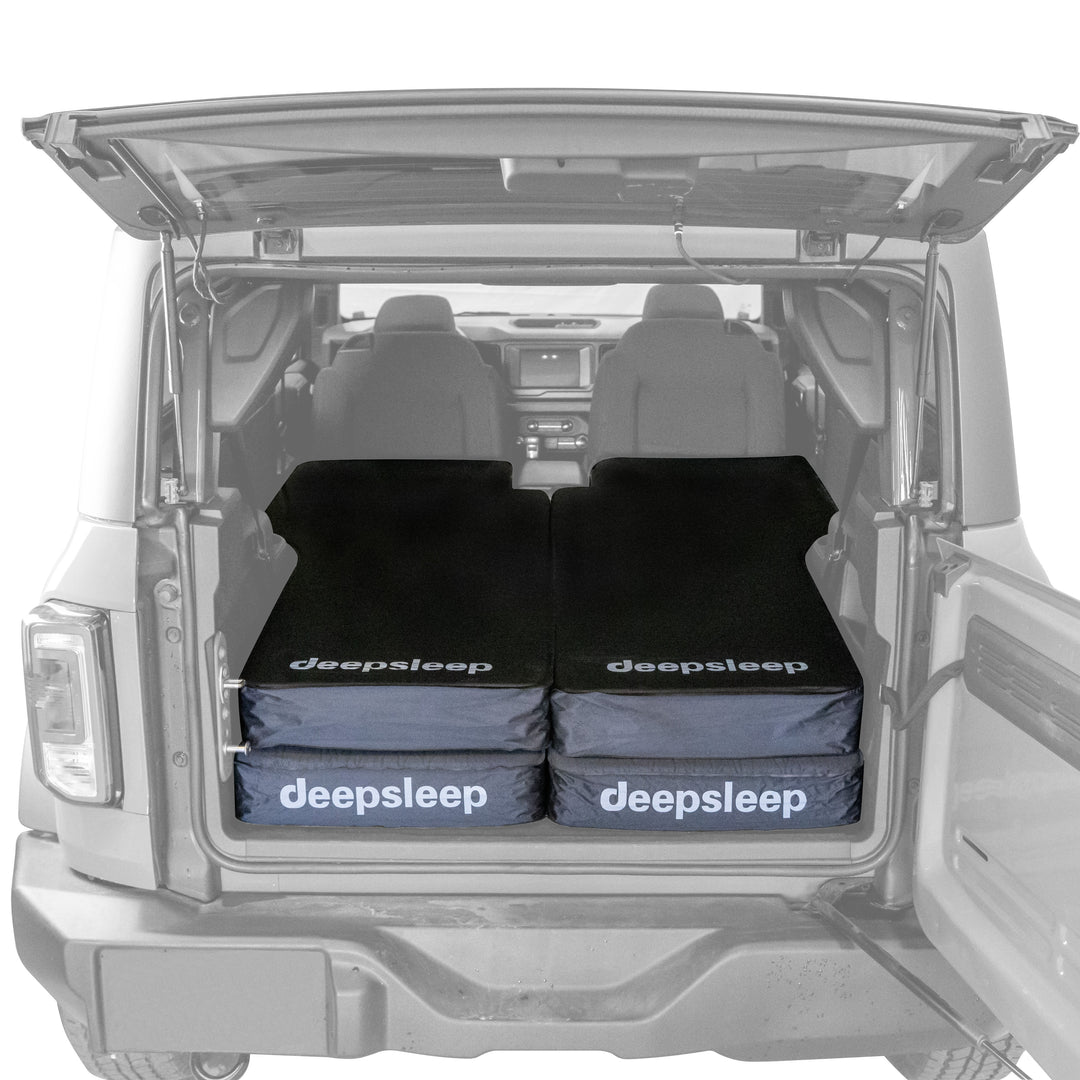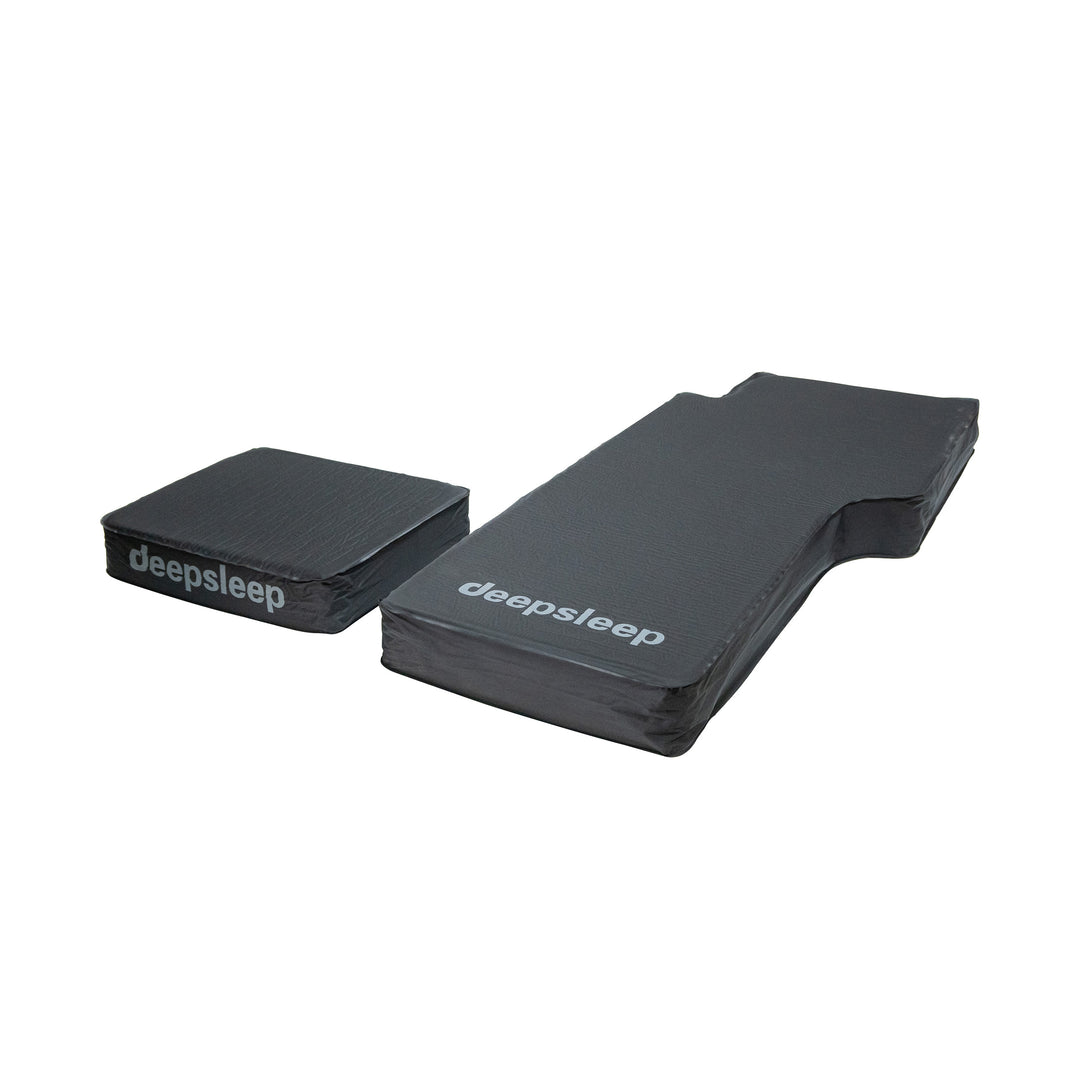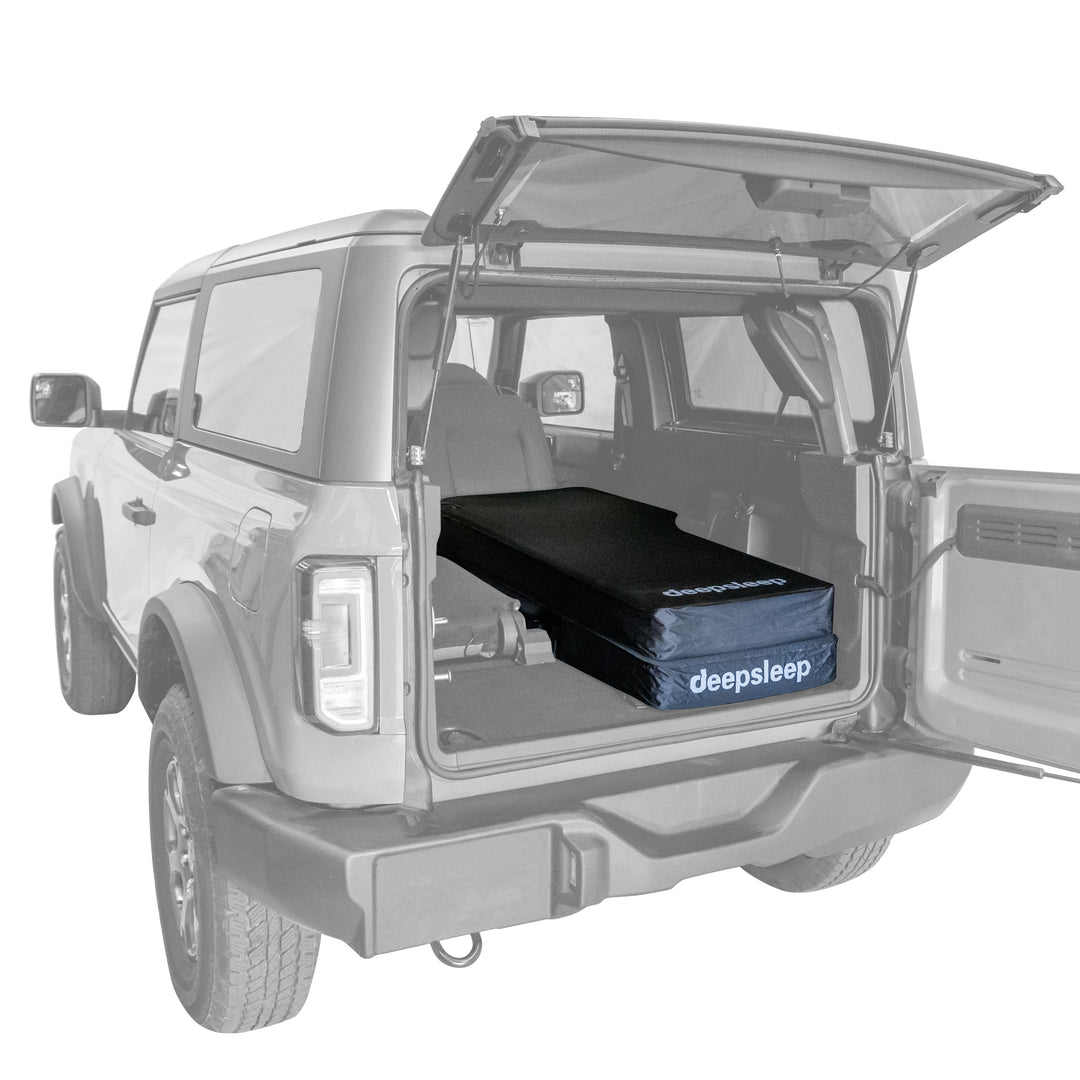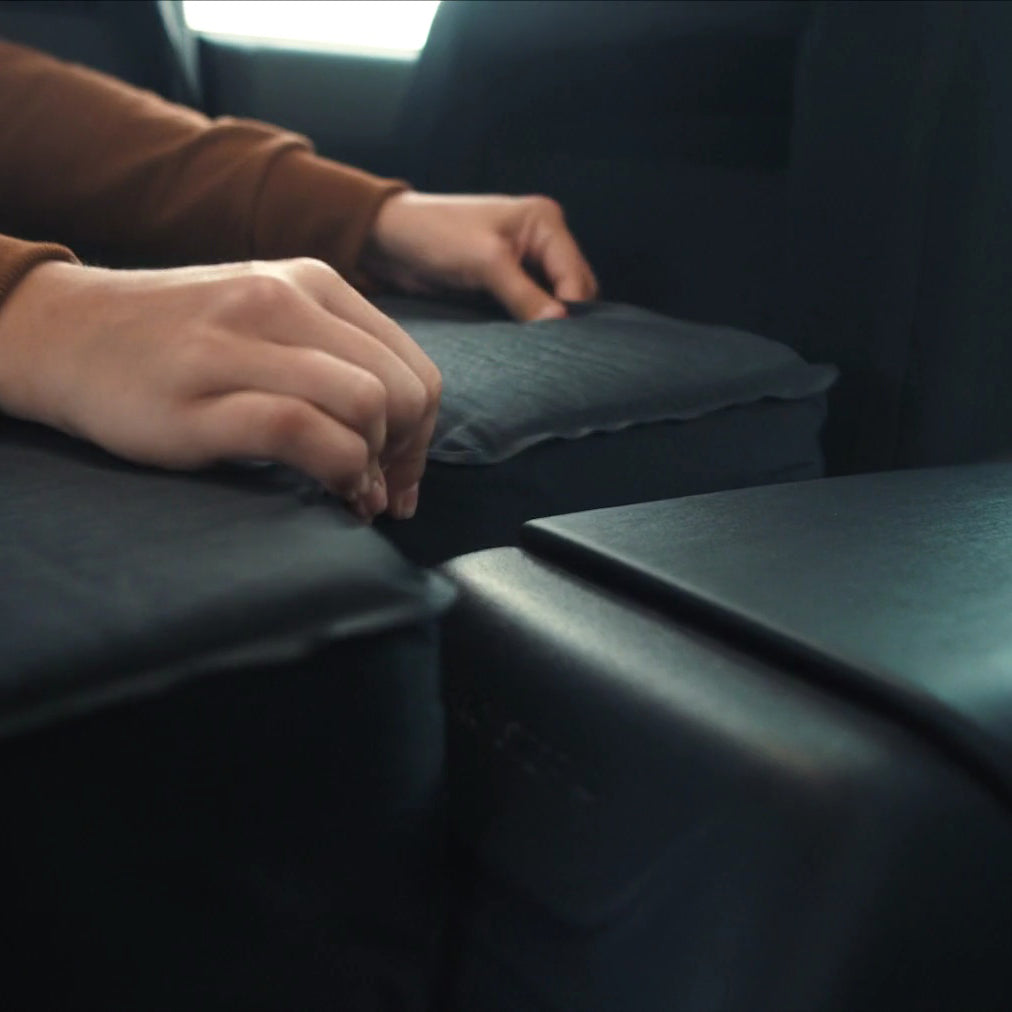 deepsleep Solo Mat for 2Dr Ford Bronco
Regular price
$19499
$194.99
IN STOCK, ships next day
Car camping just got WAY more comfortable. The deepsleep SOLO Mat is the go-to, self-inflating, foam+air hybrid sleep system for avid weekend campers and overlanders worldwide. Made with durable materials and packed with R-value for all-weather camping, this system provides a quick and easy set up in just minutes. Perfect for Solo camping, or a set of two offers door-to-door comfort in your Ford Bronco for two people. Sold individually. 1 Solo Mat offers 5ft of sleeping length.  2 Solo Mats offer 6ft, .3in of length from corner to corner. Seats can lay flat by utilizing the T40 torx bit (included) to remove the rear seat bottoms (approx. time 30 seconds). Seat should be reinstalled for safety before operating vehicle. Made for 6th Gen 2021+ 2 door Broncos.


-Provides 5ft. of sleeping length with 1 Solo Mat
-Provides 6ft-3in. of sleeping length with 2 Solo Mats (on the diagonal)
-Leveling mat included
-Includes T40 Torx bit for seat cushion removal (if desired)
-5 inches Self-inflating memory foam+air hybrid technology
-Push button air release valve for adjustable comfort
-Patented design for optimized use of car camping space.
-Industry leading ASTM certified 18 R-value for all weather camping
- 21.5 inches wide at bottom: designed to fit next to most onboard fridges/coolers or pullout systems
- 60 inches long
- 1 Solo mat Weight: 8 lbs, 1 leveling mat weight: 1.5 lbs
- 1 Solo mat Packed size: 10 x 26, 1 leveling mat 5x21
- Optional pump for quick deflation
-1 deepsleep Solo Mat and leveling mat for cargo space
-Protective storage carry bag
-Velcro roll storage straps
-Specialized repair patch kit
-2 year warranty + 1 repair service if ever needed
-*Optional* add-on: 12volt d/c compact quick deflation pump
• Do I need to buy 2 to fill the whole back?:
Yes. They are single sized and sold separately. Add 2 to cart for a full system for 2 people.

• Do I need a right or a left?:
These are made universal to work on either side of the vehicle. No right or left side applies. Just add 1 or 2 to cart.

• Do I need to remove the seats?:
Technically no. You can put the rear seat back down but there will be a significant incline. For best fitment as intended, the rear seat bench(es) should be removed per instructions included.

• What if I don't need the leveling mat included?:
This product is only sold with the leveling mat included.

• Can I sleep comfortably in a 2 door?:
That's up to you friend. We can't answer that question since everyone's preference on a comfortable space will be different. We recommend adjusting your seats as stated above and laying back there to gauge if the space will work for you before making any investments.

•What is R-value?:
R-value is a measure of thermal resistance. The higher the R-value=the greater the insulating effectiveness of a material.